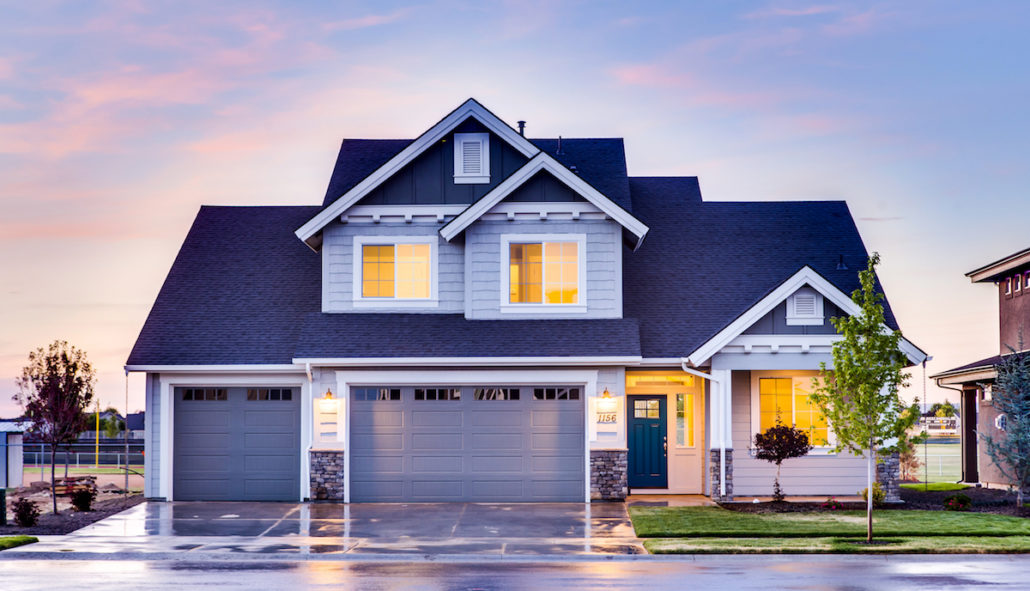 Buying or selling a home or real estate property can be a long and complicated process. It is important to know that during the selling or purchasing process, a real estate agent, loan officer, or closing agent cannot offer legal advice. That is something only an attorney can do. Hiring an experienced real estate attorney can be extremely helpful in getting the best results for you and your family.
Frequently Asked Questions
Planning to buy or sell a home or real estate property? Starting to think about estate planning? Find out how a real estate attorney can help through these frequently asked questions.
---
For Buyers and Sellers
What is an Offer to Purchase?
The Offer of Purchase is a state-approved form that details the amount the buyer is offering to pay for the property, the closing date of the sale, and several other important transactional terms.  A party to the transaction, an attorney, or a real estate agent completes the Offer to Purchase.
Please note: State-approved forms are periodically revised, and there are often one or more attachments or addendums detailing additional terms.
An experienced attorney can give advice to the buyer or seller on how to appropriately prepare a list of contingencies and condition report. The Offer to Purchase usually includes several contingencies requested by the parties that must be met in order for the transaction to be successful. Examples include professional home inspection, financing, well and septic inspection, the sale of buyer's home, and seller occupancy after closing.  Legally, the seller must provide a report on the condition of the property to the buyer, disclosing any defects and/or a disclosure about lead-based paint.
Once the contingency list has been presented, the seller can choose to accept, reject, or present different terms for the transaction (called a Counter Offer). This process can continue between the buyer and seller until both are satisfied. The final contract signed by both parties is legally binding.
An attorney can advise a buyer or seller about this contract, ensuring that it is complete and legally sound. The attorney can also advise the party about what steps are in their best interest, and create amendments if the agreement needs to be modified for any reason.
It is important to have an attorney review all documents in the Offer to Purchase. If this is not possible before you submit to the seller, you may consider including a contingency for eventual attorney approval.
What can I expect at the closing?
The Offer to Purchase states the date when the closing can occur only after all contingencies are met and amendments are signed. It is very helpful to have an attorney present at the closing, as both the buyer and seller have to understand and approve many complex legal documents. An attorney can also alert their client to any potential problems both before and after the closing.  A buyer will also receive a title insurance commitment that an attorney should review for accuracy before the closing.
Once the transaction is closed, the deed of sale is recorded at the register of deeds office in the county where the property is located. Once the deed is recorded and the buyer's ownership of the property is on public record, the deed is returned to the buyer.
What is the role of the real estate agent?  
There are a variety of arrangements under which a real estate agent is involved in a real estate transaction. For example, when the agent is working for a seller under a "listing" contract, you may see an advertisement for a home for sale. This means the agent is looking out for the interests of the seller.
A buyer's agent represents the buyer's interests even though paid by the seller.  A buyer's agent can share information about the property and won't disclose information to the seller that the buyer prefers them not to know.
Any real estate agent is bound by a duty of "fair dealing" to all parties, whether they have been hired by the buyer or seller. This duty ensures the agent keeps requested information confidential for both parties when a reasonable request is made.
An attorney should review the agency agreement when you decide to hire a real estate agent to ensure you understand all terms.
What is FSBO?
FSBO means "For Sale By Owner." Under this arrangement, you forego the use of a real estate agent and sell your home yourself. When you decide to do an FSBO, an attorney is critical to ensuring your transaction is successful.
AN FSBO arrangement has several advantages, including avoidance of costly commission you would pay a real estate agent. On the flip side, FSBO is a time-intensive choice, as you will need to analyze the market on your own, determine a price, host open houses and advertise, negotiate with interested buyers, and more.
It is unwise to conduct an FSBO transaction without the guidance of an experienced attorney. Having an attorney on hand means you have help in reviewing the Offer to Purchase presented and guiding you successfully through the transaction.
---
For Buyers
As a buyer, how will an attorney help me?
Having an attorney on hand means you have trusted assistance at all points in the home-buying process. An attorney can:
Help a buyer understand agency agreements and manage the relationship with a real estate agent;
Compile and/or review the Offer to Purchase, helping to establish and negotiate contingencies, counter offers, and amendments;
Advise on financing options;
Review commitment for title insurance;
Advise buyer on how to hold title to the property;
Review documents and represent the buyer at closing;
Provide advice when building a home and;
Manage troubleshooting and provide clarity throughout the transaction.
What legal issues can I expect with financing?
An attorney can provide counsel in deciding on mortgage and financing options and review related paperwork. Usually, buyers get financing through a residential lender, such as a bank or credit union. An attorney can help resolve problems with the buyer's application and navigate any special concerns.
Legal advice is crucial if the buyer and seller negotiate a land contract, meaning the seller finances the buyer's purchase of the property.  A real estate attorney can help ensure these negotiations go smoothly.
Do I need title insurance?
When purchasing a home, it is important to ensure the seller has good title to the property. Title insurance protects the buyer against title defects.
A title insurance company checks the necessary records and issues a title insurance commitment. This commitment details important information such as: Who is the rightful owner of the property? Are there any liens on the property that should be settled before the sale? Are there any restrictions or easements on the use of the property?
An attorney can help the buyer understand and navigate these important, and complex, matters. The buyer should have an attorney review the title insurance commitment before closing to ensure the title presents no issues that may surface later.
What are my options for holding title?  
A person can hold the title to a property as an individual, with a partner, or in an entity's name — like a trust, LLC, or corporation.
For married individuals, Wisconsin's Marital Property Act determines how you own property.  This law assumes all property owned by a married couple is marital property — belonging equally to both parties. However, you may have individual ownership if you desire.
Unmarried individuals can own property together as joint tenants or tenants in common. An attorney can prepare an ownership agreement detailing each individual's rights and responsibilities in ownership of the property.
Regardless of how you choose to hold title, an attorney can help you understand your rights and answer any questions you may have.
Should I hire an attorney if I'm building a home?
In one word: yes. An attorney can review and negotiate the contract you have with a builder, which covers the rights and obligations of both the builder and the owner. This includes what is to be built, standards of performance, what happens if plans change, and more.
Under Wisconsin law, construction contracts are not standardized or state approved like the Offer to Purchase, listing forms, or buyer agency. Therefore, it is crucial that the buyer understand the contract and that all terms are in their best interest.
---
For Sellers
As a seller, how will an attorney help me?  
Once again, if a legal conflict or question arises during the course of the sale, only an attorney is qualified to give legal advice.
In addition, an attorney can:
Work with the seller's real estate agent to write or review the listing agreement;
Review the Offer to Purchase; draft and review seller's amendments and counteroffers;
Assist with any contingencies in the Offer;
Draft or review closing documents;
Advise in the event that the parties negotiate a land contract.
What tax considerations should I note?
In most cases, the sale of a person's home is exempt from capital gains tax as long as the sales price is less than $250,000 and the owner has lived in and owned the property at least two out of the last five years.
Keep careful records of the sale and purchase of the property, including all improvements made during ownership. This will help calculate the amount of the gain. An attorney can advise on how one can best take advantage of this exemption.
An attorney can also make a client aware of tax programs for buyers in a down market. As always, an attorney can help with legal matters relating to the purchase or sale of a home.
Most of the information above applies in all real estate transactions. However, certain types of properties, such as a lake property, farm, investment property, time-share, etc., may also involve special considerations.
I suggest contacting an experienced real estate attorney for advice on navigating any and all real estate transactions.